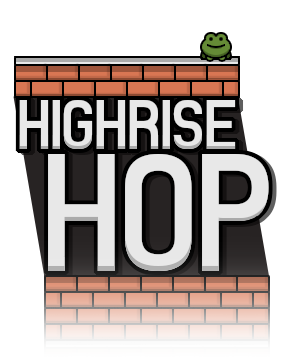 Highrise Hop
You're a frog on a mission in Highrise Hop, a game made in 10 hours for KaJam!

How to Play
Press and hold the space bar to charge your hop.
Release the space bar to jump to new floors!
Avoid wandering tenants to get to the highest floor possible. Timing is key!
The music for this game was made by Icy. Check him out!